Anton Lyakhovsky was born on December 19, 1979 in St. Petersburg, Russia. He studied at the Special Music High School for Gifted Children (affiliated to the Rimsky-Korsakov State Conservatory) from 1988 to 1997, and then at the Rimsky-Korsakov State Conservatory, studying piano with Alexander Sandler. From 2001 to 2004 Anton continued his education as a postgraduate student, studying piano with John Bingham at Trinity College of Music, and from 2004 to 2007 as a postgraduate student at the Guildhall School of Music and Drama, where he obtained his Masters degree.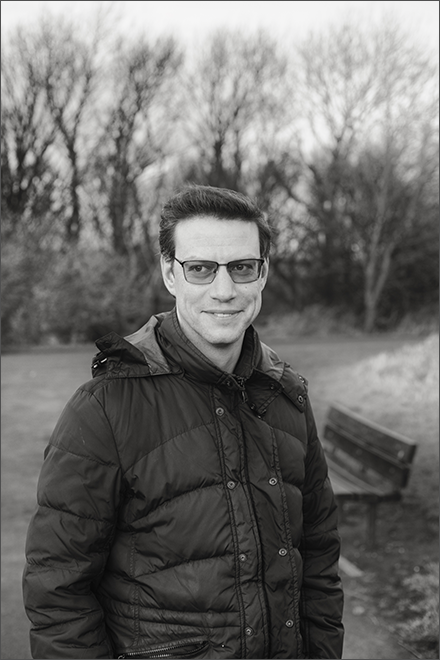 During his time as a student, Anton has won many prizes at international piano competitions, including the Emmanuel Durlet International Competition (Antwerp, Belgium, 1996), the International London Piano, Duo and Ensemble Competition as a member of a duo (1998, Diploma), the Young Concert Artist International Audition (New York, 1999, Second Prize and Barenreiter Prize), the "Virtuosi of the year 2000" Festival (St. Petersburg, 1999, First Prize), the Jaques Samuel Intercollegiate Piano Competition (London, 2001, First Prize and Audience Prize), the 4th International Prokofiev Competition (St. Petersburg, 2004, Diploma). In 2008 he won a Grand Prix at the 5th Jazeps Vitols International Piano Competition (Riga, Latvia) as well as a special prize as favourite pianist of the Latvian National Symphony Orchestra. He has won many prestigious scholarships including the Tillet Trust, Myra Hess Trust, and Leverhulme Trust.
Anton has performed at a variety of different venues, including the Purcell Room, Wigmore Hall, Barbican Hall, Harlow Piano Festival, Jaques Samuel Pianos in the "Rush Hour Recital Series", Bösendorfer UK as part of Hurstwood Farm Piano's concert series, The Great Guild Hall in Riga, "Dzintari" Hall in Jurmala, "Juras Varti" Hall in Ventspils, the Great Hall and the Small Hall of the St. Petersburg Philharmonic, Capella Hall in St. Petersburg, Mouvaux Music Festival, Schleswig Holstein Music Festival, amongst many others.
Anton is regularly invited to be a member of the Jury for International Piano Competitions. Past events include the International Piano Competition in Jurmala, Latvia in April 2016, and in August 2018 Anton is invited to be on the Panel of the 62nd Ferruccio Busoni International Piano Competition.
The European Piano Teachers Association regularly invites Anton to read lectures on piano performance and to lead masterclasses.
He has performed extensively across Europe and America and has a number of Piano Concertos in his repertoire including those by Mozart, Beethoven, Liszt, Tchaikovsky, Prokofiev and Rachmaninoff. He has appeared as a soloist with several orchestras, including the St. Petersburg Philharmonic Orchestra, Tchaikovsky Symphony Orchestra, Latvian National Symphony Orchestra, Latvian National Opera Orchestra, Liepaje Symphony Orchestra, Belarussian Philharmonic Orchestra, Academic Symphony Orchestra of St. Petersburg, St. Petersburg State Symphony Orchestra "Klassika", Mariinsky Young Philharmonic Orchestra, St. Petersburg Radio and Television Orchestra and many others.
Anton has performed together with such world-famous conductors as Vladimir Fedoseev, Alexander Dmitriev, Ola Rudner, Rossen Milanov, Nikolaj Alexeev, Alexander Anissimov, Dmitry Liss, Modestas Pitrenas, Imants Resnis, Alexander Kantorov, Pavel Bubelnikov, Peter Gribanov, Aleksei Ludevig, Ravil Martynov, Sabrie Bekerova, Algirdas Paulavichus, Stanislav Gorkovenko, Vladimir Rylov, Atvars Lakstigala, Anthony Weeden and Peter Stark.